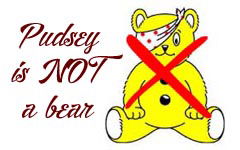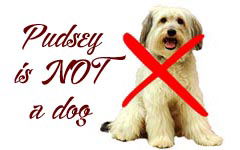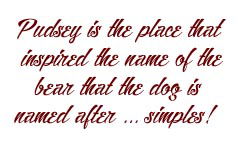 Pudsey is a township in the parish of Calverley, diocese of Ripon, archdeaconry of Craven, rural deanery of Bradford, and, since 1974, the Metropolitan Borough of Leeds. Pudsey town centre sits approximately equi-distant between the City centres of it's larger neighbours, Leeds and Bradford, in West Yorkshire (formerly in the West Riding). A historic market town, it has grown to eclipse in size and importance it's historic mother town of Calverley.

The history of Pudsey reveals virtually nothing of any great antiquity apart from a few shards of ancient British pottery and a few Roman coins (including one trove of over one hundred silver pieces found in 1775). But these are testament only to passing travellers, as there is no evidence of any permanent settlement consistent with any of those finds. Furthermore, Pudsey boasts no Druidical monuments, no ancient british fortifications or burial grounds, no Roman villas or even Roman Roads, and certainly nothing in the way of cave paintings or other pre-historic evidence of occupation.

Indeed, it was only our one time famous but now exhausted treacle mines that gave the town any significant positive notoriety.